'Game-changing' Te Āwhina papakāinga ready soon
Excitement is building in Motueka as Te Āwhina Marae prepares to welcome the first whānau tenants of its new 20-home papakāinga.
The $15 million project, the largest of its kind in Te Tauihu o te Waka-a-Māui (the top of the South Island), is being hailed as a game-changer, not only for the marae community and its associated whānau, hapū and iwi, but also for the wider community and region.
In all, 20 new low-cost rental whare are under construction, with the first four on track for completion next month. By Christmas, another eight homes, a mix of three- and four-bedrooms, will be ready for whānau, and the final eight homes are scheduled for completion in early 2024. Also under construction is a shared community space for whānau tenants.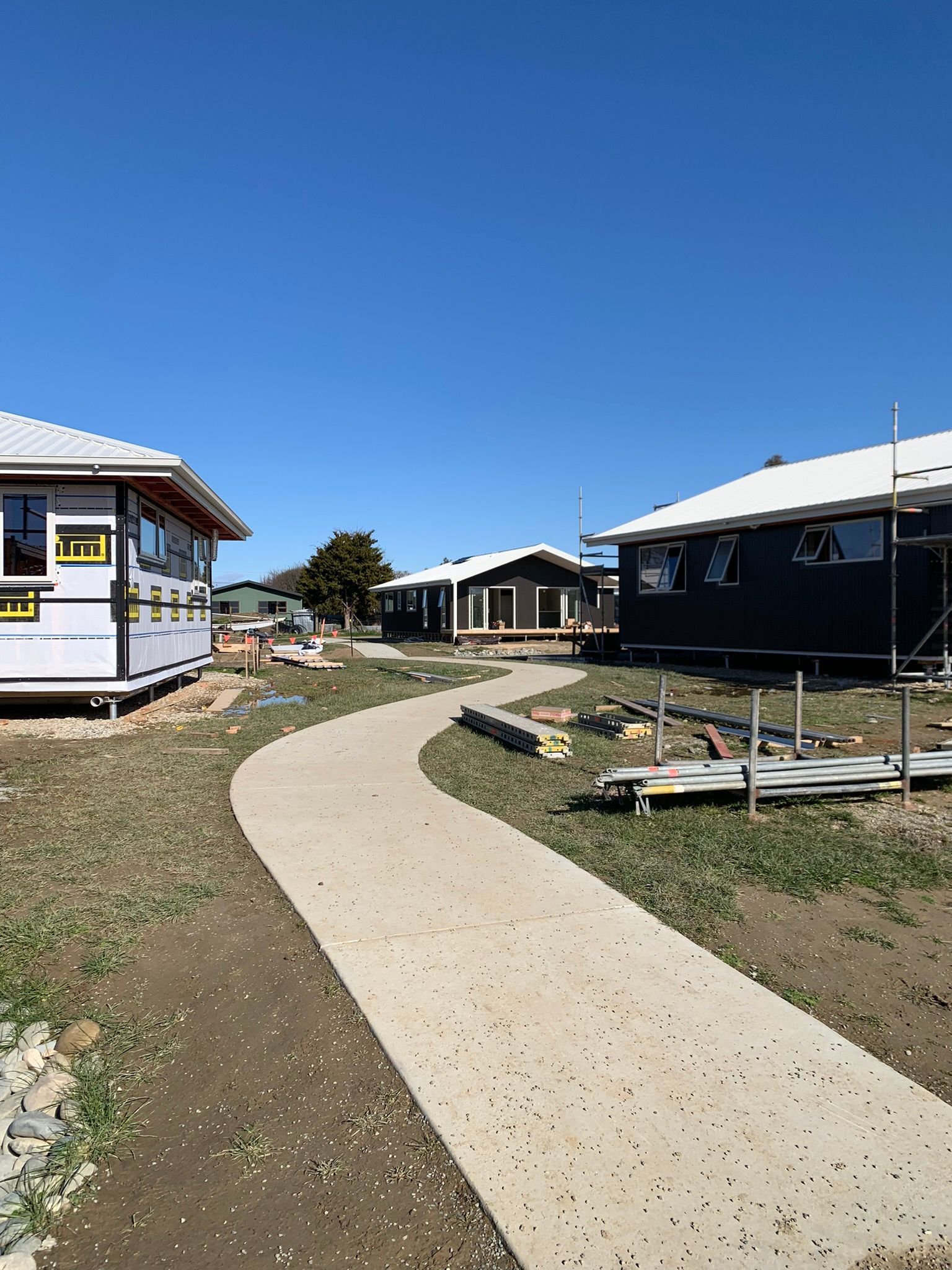 Te Āwhina Marae board chairwoman Rima Piggott said the papakāinga, which had received excellent support from Te Puni Kōkiri, Wakatū Incorporation, Whakarewa Trust and Rātā Foundation, had been a long-held dream and carried huge significance.
"This is not just a housing development, it is a game changer, for our whānau and for our wider community. There are so many benefits wrapped up in this project, whether we are talking socially, culturally, or even economically.
"We are providing a safe, warm space for whānau who have challenges accessing affordable rentals and at the same time we are strengthening and supporting one another through our collective values of manaakitanga, or caring for each other, kaitiakitanga, being good stewards, and rangatiratanga in reo and tikanga. This is an opportunity that not only connects us back to our land, but also to our culture and each other. The ripple effects of that give strength to the whole community."
The papakāinga project is part of a larger $28m redevelopment plan for the marae, including construction of a space for a trades and technology hub with accommodation, a new wharekai, wharenui, and office and auxillary buildings.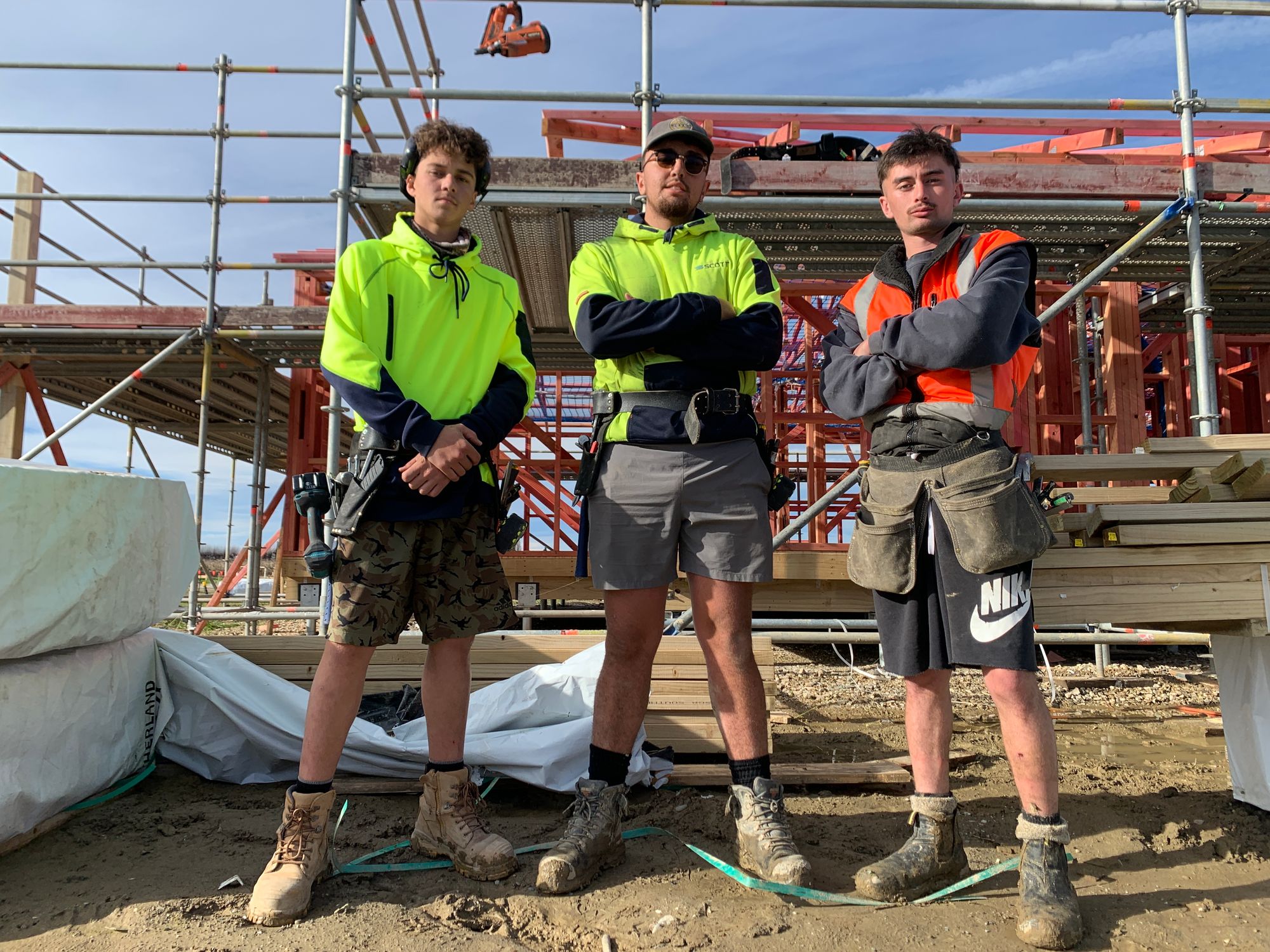 The first modern building on site at Te Āwhina Marae was Te Āhurewa Church, built in 1897 to replace Te Āmate, which had been destroyed by fire. Sixty years later, in 1958, the wharekai opened, utilising some of the old school buildings at Hau, a side school of Motueka District School, which was split off to become Parklands School in 1956.
"In those days, there was nowhere for Māori to gather, so the wharekai was opened as a place where our people, in particular the seasonal workers who had come from all over the country to harvest tobacco and hops, could come together," says Piggott.
"By the late 1980s, our whānau had acquired some other government buildings that were going to be demolished and in 1990 we opened our wharenui, Turangāpeke. Two years after that, we had our six kaumātua flats built and tenanted.
"I look out here now at the whare under construction, and am just so thrilled for us, for our whānau, for our tūpuna, for our mokopuna.
"This is a thriving marae, and to be able to have whānau living here, playing an active role, while also having the support to achieve the aspirations of their own whānau, it's a dream come true really, for all of us."
'Game-changing' Te Āwhina papakāinga ready soon