Opportunities - jobs, training, scholarships, representation
This page was last updated Wednesday 20 September.
Kia tu katoa rā, te Mauri Ora, me te Ohaoha, me te Hononga, me te Taiao o Ngāti Rārua, a te tau 2040.
By 2040, a viable Ngāti Rārua culture, economy, society and environment.
---
Poutohutohu Taiao - Motueka
Te Rūnanga o Ngāti Rārua
About us
Ngāti Rārua descend from the Tainui waka and originate from the western coast of the King Country, Waikato. Ngāti Rārua tūpuna came to Te Tauihu o te Waka a Māui in the 1820s and 1830s, as part of the great southwards migration of the Kawhia and Taranaki tribes. Te Rūnanga o Ngāti Rārua manages assets, businesses and taonga on behalf of all Ngāti Rārua whānau members.
Environmental mahi is carried out by the Taiao Team and includes:
Assessment of resource consents, concessions & mining permits
Participation in council district & regional resource management matters
Responding to consultation requests on council projects - capital infrastructure projects; reserves policy; long term plans and other strategies
Responding to consultation requests on wide range of environmental projects and developments
Building capacity and systems to strengthen Ngāti Rārua involvement in environmental management
Supporting a variety of rūnanga and whānau projects
---
Elections 2023 - Now Hiring!
Do you want a job helping whānau vote in the 2023 General Election?
The Electoral Commission are actively recruiting for roles in the 2023 General Elections. We want to see as many whānau Māori across Aotearoa take up these roles and improve the voting experience for Māori across the motu.  There are more than 20,000 roles and all are paid roles. Wherever you are in Aotearoa there could be a role for you or someone in your whānau, whether you are looking to work for several weeks, or just for a day.
Karawhiua!
---
Kaitohutohu, Mātauranga Māori
Te Kaunihera ā-rohe o Wairau | Marlborough District Council is currently recruiting for the position of Kaitohutohu, Mātauranga Māori | Advisor, Mātauranga Māori.

This position will join our Environmental Science & Policy team, and work in partnership with our Kaihautū | Manager, Māori Partnerships.
Applications close 1 October 2023.
---
Kaiako o te reo Māori
Kei aku nui, Kei aku rahi, tēnā koutou katoa.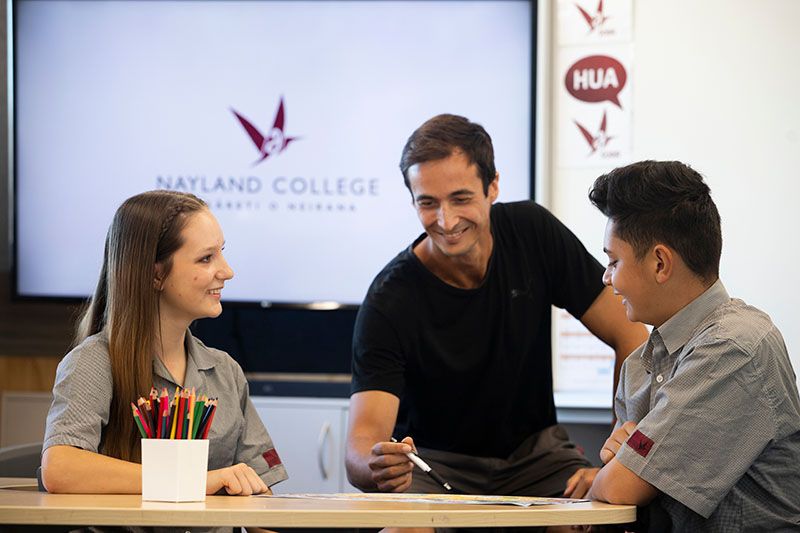 We are seeking an inspiring and enthusiastic person, who enjoys mentoring and developing young people, to teach and potentially lead our te reo Māori subjects. The Nayland College Board is committed to finding the best person for this role, and as such will consider additional employment incentives such as non-promotion relocation allowances or an employment retainer of up to $15,000. The position will be made to fit the experience level of the right applicant. Non-trained teachers are welcome to apply and full support will be given to process a Limited Authority to Teach (LAT).
We have a growing number of students involved in Pūaha Te Tai, our whānau class, where we develop and care for our ākonga pastorally through a kaupapa Māori approach. We also offer a Year 9 core class with subject teachers who are passionate about using te reo Māori me ōna tikanga. From 2023 we have been able to cater for these students in our new and modern teaching and learning space – Te Puna Manako. Support of our kapa haka rōpū – Pūaha Te Tai is also expected.
As a Microsoft Showcase school and finalist in the 2019 Prime Minister's Education Excellence awards, Nayland College is a progressive co-educational school. We are located in the beautiful city of Nelson, giving you the opportunity to teach whilst having access to all the natural beauty and lifestyle options the Nelson/Tasman area is famous for.
The college's values of success, opportunity, ako and respect underpin our teaching and learning and your commitment to those values through our PB4L and restorative practices is an expectation. As a school we are committed to honouring Te Tiriti o Waitangi and to our vision of 'toitoi manawa;' inspiring, engaging and empowering learners to soar high and reach their full potential.
Applications close at 12pm Friday 22 September 2023.
Email sarah.luton@nayland.school.nz or visit www.nayland.school.nz/about/vacancies for an application pack.
---
Head of Department, Māori
Te Waka Kura o Mohua - Golden Bay High School

Māori Years 7-13
2 Management Units + 1 Middle Management Allowance
Commencing on 28 January 2024
Download the information pack, including
Information for Applicants and Person Specification
Application Form and Declaration
Job Description
The Principal, Linda Tame, warmly encourages those interested to email her and organise a time to kōrero about the role. Phone: 027 222 4798 or email linda.tame@gbh.school.nz
---
Representation roles
There are no representation roles currently advertised.
---
Scholarships and Internships
Marlborough Lines Tertiary Scholarship for Māori
Nau mai, e te whānau! Tonoa mai tēnei karahipi mā te Māori!
Applications are now open for the Marlborough Lines Tertiary Scholarship for Māori. Please feel free to circulate this information and the accompanying application form to suitable tauira (students). Please note this scholarship is open to both school leavers and adult learners.
The application form can be completed electronically and submitted by email to info@mll.co.nz (subject line 'Tertiary Scholarship for Māori') or printed and posted/delivered to:
Tertiary Scholarship for Māori C/- Marlborough Lines
1 Alfred Street
PO Box 144
BLENHEIM 7201
Download scholarship information
Download the application form
This form can be filled out electronically
This form can be printed and posted
---
Te Waiu O Aotearoa Trust  business / finance scholarships open
Applications for the 2024 tertiary study scholarships are now open and need to be submitted by Sunday 15 October 2023.
The tertiary study scholarships award to up to four Māori students in at least their second year of a general business-related or banking and finance-related degree. Each recipient will receive $5,000 towards their 2024 study costs.
Find further information, including eligibility criteria and the application form on the Westpac website.
If you have any queries regarding the application process, please email the Westpac Careers team at careers@westpac.co.nz
---
Other Te Tauihu opportunities
Other opportunites
---
Training
Courses at Te Pūkenga | NMIT
Find out about Te Pūkenga | NMIT courses on their website.
---
Opportunities - jobs, training, scholarships, representation