Haerenga to Ōtaki and Te Whanganui-a-tara
This is a summary of a staff trip to Ōtaki and Whanganui-a-tara in December 2020.
2020 could well be seen as a pivotal year for Te Rūnanga o Ngāti Rārua – a new CEO was recruited, along with several other new staff, there was a lockdown thanks to a global pandemic, and everyone learnt the word 'unprecedented'. So we were extremely fortunate to end the year on a positive note, with a staff haerenga for professional development. It was the first time the entire team had been in the same place together since the lockdown started.
Day 1 - Across the water
We gathered at the Ferry Terminal in Picton early on a Monday morning in a close circle. After a karakia, we began our journey across the water to Whanganui-a-tara.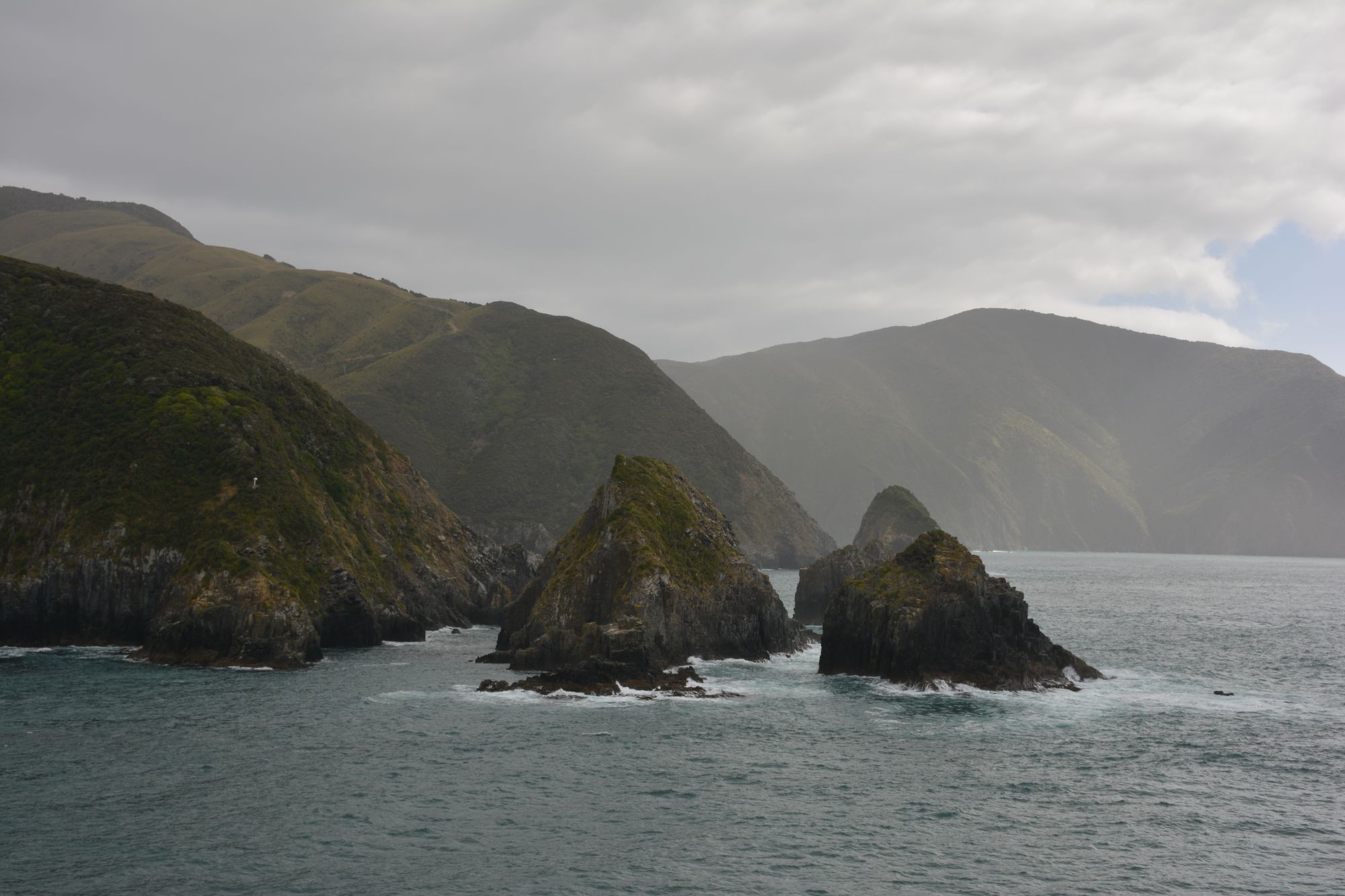 It was smooth sailing, and once we made it into the city we went straight to Te Papa Tongarewa. We explored the main museum first, with its wonderful mix of traditional exhibits (like the Waharoa from the 1906 International Exhibition in Ōtautahi) and contemporary art installations (The web of time by Chiharu Shiota)
We met Leroy de Thierry, our guide, who was from Whakatū, and later Moana Parata, Kaitiaki Tāonga Collections Manager Māori.
Across the car park from the main public building was the Taonga Māori Collection. This was the real purpose of our visit. Housed in temperature- and humidity-controlled environment, more than 30,000 taonga of all materials and sizes are safeguarded. From pounamu to kākahu, sewing needles and hooks, to pou and carvings, taiaha and korowai, piupiu and flags and mats - some dating back to at least the 1600s.
After introductions and karakia, we learned we couldn't take photos, or touch, but were free to explore. Some items were stored on little pillows, resting peacefully, safely. We probably could have spent our whole lives exploring the collection.
In some ways it was overwhelming – the amazing amount of people, knowledge, love, expertise, and time connected in that room was incredible. Equally, the fact that we have the opportunity to connect with all of that was humbling and inspiring.
It was a privilege to see the taonga, and to witness the skill and dedication and expertise of the team who look after them for us.
Further reading
Day 2 - Te Rūnunga o Raukawa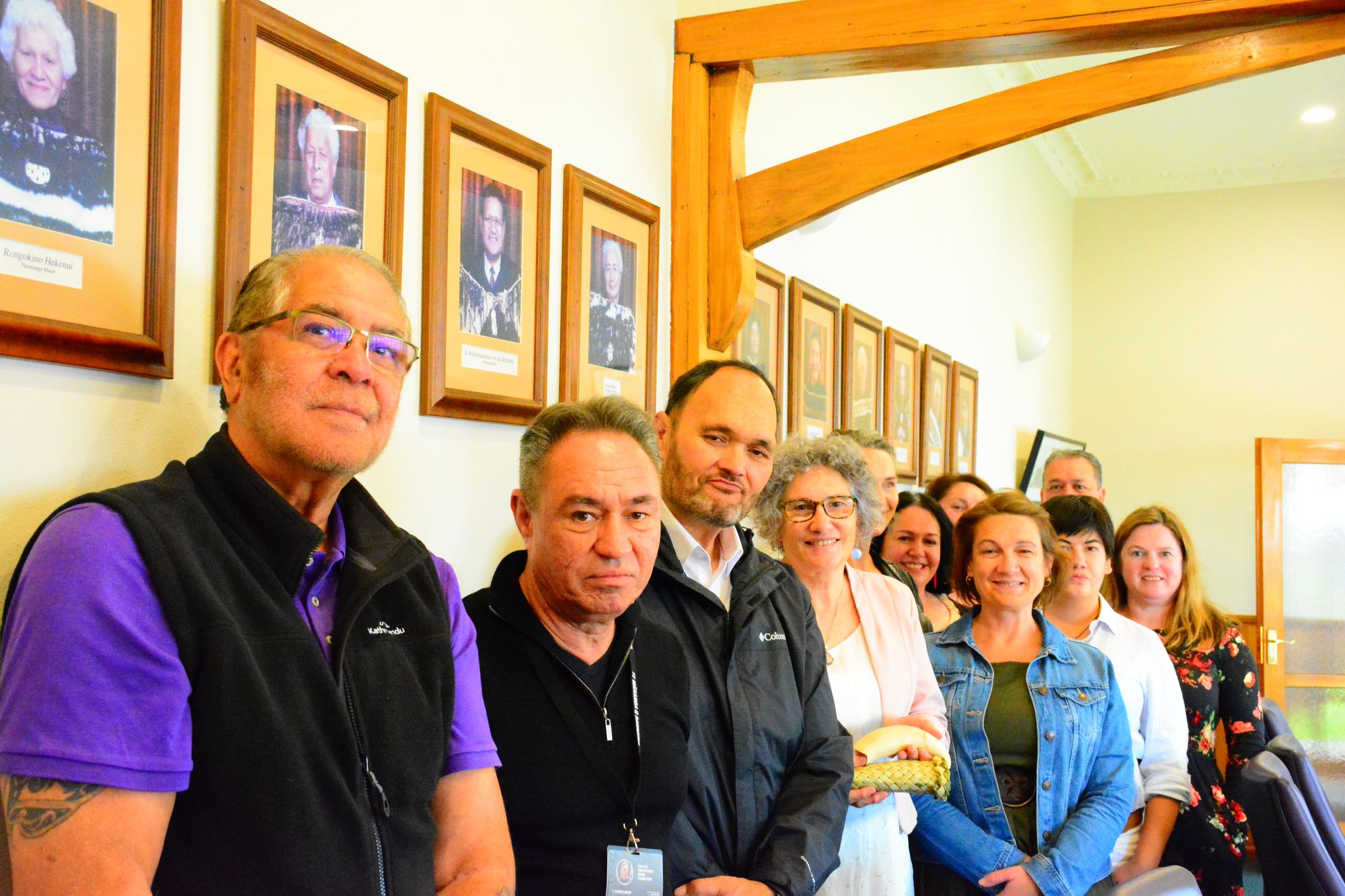 Ōtaki is a small town north of Wellington on the west coast, and one that could have easily died after the economic shocks of the 1970s and 80s. Jobs were scarce for many years, but worse, the people realised in  the 1970s there were no tamariki that could speak te reo. Ngāti Toa, Atiawa and Raukawa decided to do something about it. A vision was created for life-long education for the people.
The end result was Te Wānanga o Raukawa. What started with just 2 students had grown over 40 years to more than 5000 pre covid. Now, while many institutions are struggling, thanks to an excellent online set up, enrolments are still number more than 4000.
The facilities also developed in a similar way: the campus had started with one building; gradually other buildings were shipped in - railway houses, hostels, pre-fabricated classrooms.
What's there now is a magnificent library, a high tech and eco-friendly meeting and lecture hall, a multi-purpose gym and events centre space with a health centre and a sleep-inducing quiet place. A $15m capital expansion is planned for the campus in the coming years.
There's a creche next door. Kura across the road. Again that familiar kaupapa - supporting the whole person through their entire life and learning journey.
And again we were impressed and humbled by the knowledge and expertise of our guides and the scale of their achievements. Their vision was a commitment to learning.  From small beginnings and with huge team effort the result is an ongoing success.
One notable aspect of the success is the longevity of staff tenure - they came for the learning and stayed for the Kaupapa. Many staff have been students and stayed on to serve as kaiako.
The wananga takes a unique approach to programmes : Many are 50% specialty subject (Taiao, management) combined with 25% te reo and 25% Iwi and hapu studies. This enables students to get deep connections with history, toi whakaaro and places, as well as their hāpu and iwi story. Further, the blended yet holistic approach of online and noho learning aims to develop the full person in a uniquely Māori way.
Further reading
Historic Rangiatea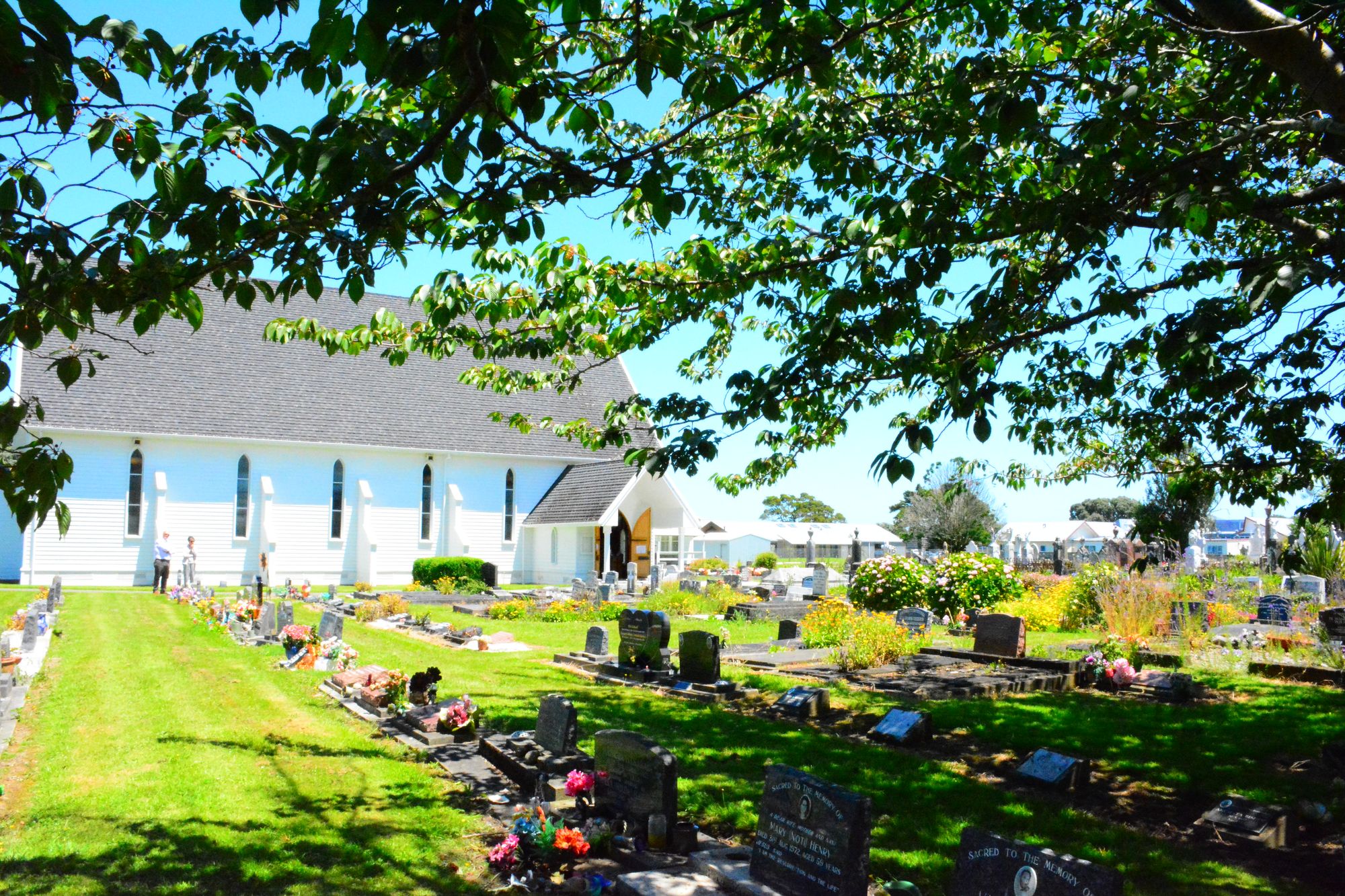 Next stop was a guided tour of Rangiātea. The original church was the oldest Māori Anglican church in the country. It was built under the direction of Te Rauparaha, and also has an urupā. Soil brought by the Tainui waka from the sacred altar of Rangiātea in Polynesia was buried under the altar.
No photos were allowed inside but again we were guided through the significance and history of the place and were free to explore to make our own connection.
The current church is a close replica of the original, which was lost in a fire in 1995. An example of the collaborative effort to rebuild  the church was the individually embroidered cushions / kneelers which were donated from all around the country.
Skill and craftsmanship abounded in the rebuild, and the long-standing partnership with Anglican Church was evident. It was a unique place to visit with some recognisable names in the urupā.
Further reading
Day 3 Te Puni Kōkiri, and Te Rūnanga O Toa Rangatira Incorporated.
Our day started with a visit to Te Puni Kokiri, to meet the team and learn more about their role across government and as connectors of national initiatives to local projects. We found another group of motivated and skilled people dedicated to achieving whānau aspirations.
Personal connections and knowlegde and connections are increasingly being supplemented with data and statistics as a cross-agency, collaborative lens is increasingly applied to all of Te Puni Kōkiri's work.
Takapuwahia Marae and Te Rūnanga O Toa Rangatira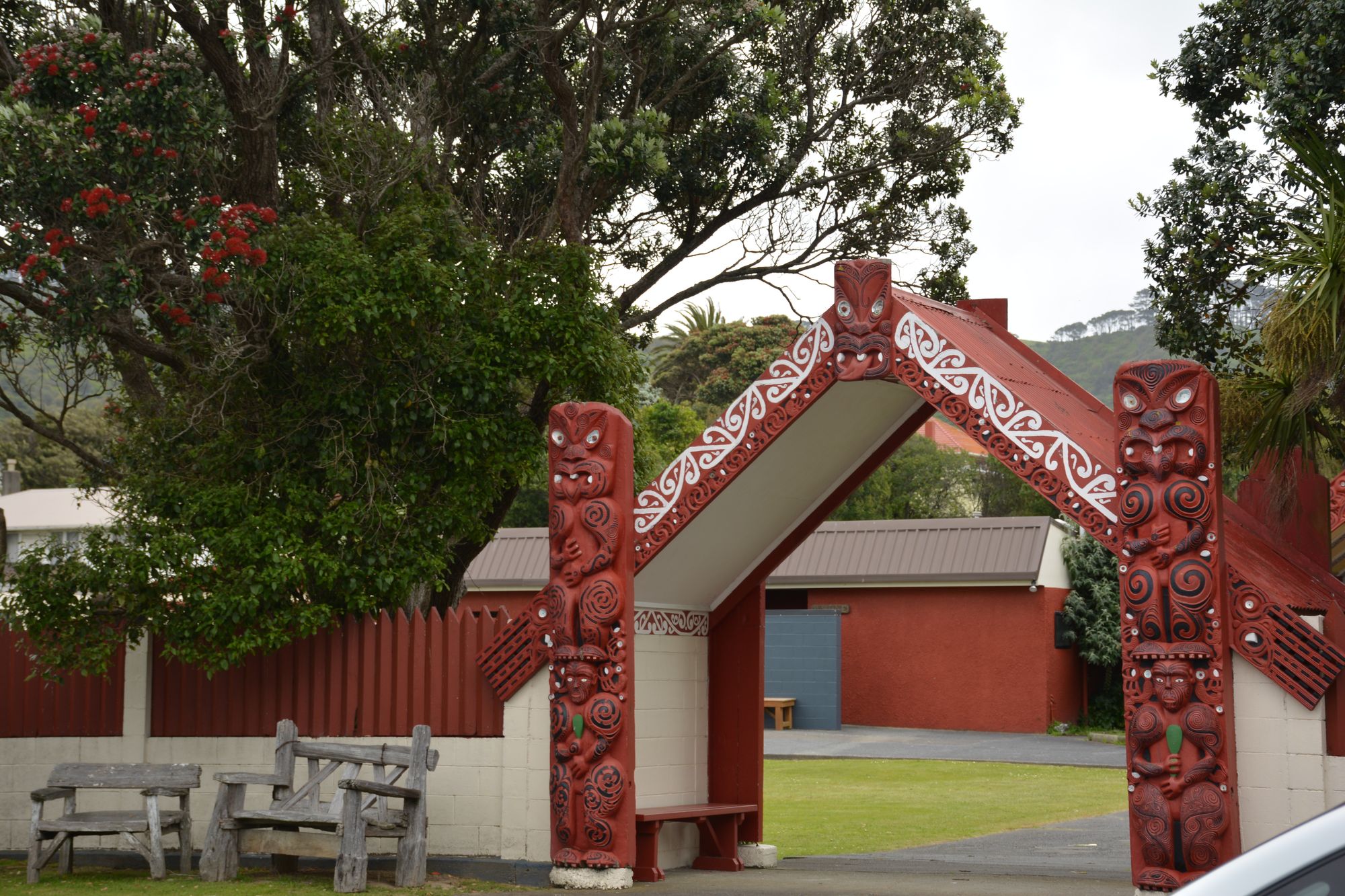 If we were impressed with the growth of Te Wānanga O Raukawa yesterday, we were kind of speechless at the scale of services offered by Te Rūnanga O Toa Rangatira.
Our first experience was a generous and warm welcome onto the beautiful Takapuwahia marae on Ngati Toa Street. A Rārua ancestor  greeted us from the pou of the wharenui.
Inside, the kaumatua expressed sincere and heartfelt thanks that we had come in person to meet together, share kai and reconnect.
From there, got an overview of operations from CEO Helmut Modlik.  Helmut is passionate about delivering real change and skilled at finding innovative solutions. He outlined rūnanga activities and the aspirations in health, education and housing. You can get an idea of Helmut's style and thinking in his recent opinion piece on Stuff – Citizens, not governments, are the change-makers
The health service includes six medical centres and a dental service, as well as wraparound health services for young and old - mentoring, mental health and a number of community health services.
Education also had a wide scope with tailored learning and support for students to help make sure they succeed. A recent purchase was the former Whitirea Polytechnic campus.
Recently the organisation has also become a community housing provider, known as Te Āhuru Mōwai. The organisation has a portfolio of 902 homes, transferred from Kainga Ora. That makes Te Āhuru Mōwai the largest iwi-led community housing provider in New Zealand.
CEO James Te Puni said the team spent 18 months preparing with our Crown partners to take on these homes. We have also recruited a passionate and skilled team of staff and service providers primarily from within the Porirua region to do this work with a whānau focus".
Each tenant household is gifted a native plant as a koha to reflect the values of Te Āhuru Mōwai. "The native plant represents planting your feet into your land, and starting a new journey in your home with us," James said.
Further reading
Conclusion
After the visit ended, we all felt a little like those plants the new housing tenants receive - just starting out, a bit tender. In some ways we are like toddlers learning to walk.
But we know we have good models to follow; we could see the value of perseverance, of vision and continuous improvement. We understand that big achievements happen through lots of smaller achievements. We know there is knowledge to connect to, and we have the opportunity to start something incredible in our rohe today. We are establishing our roots and connections, building relationships and knowledge, getting stronger as we grow. We are forewarned and forearmed.
Bring on 2021!
PS: Sincere thanks to Juanita for organising everything and ensuring a smooth trip.
Haerenga to Ōtaki and Te Whanganui-a-tara