Like you, we want all our tamariki to have healthy, nutritious kai that puts them in a good place to learn. Te Rūnanga O Ngāti Rārua supplies school lunches as part of the Ka Ora Ka Ako programme. There's a range of healthy options, all prepared with fresh ingredients to strict nutritional guidelines.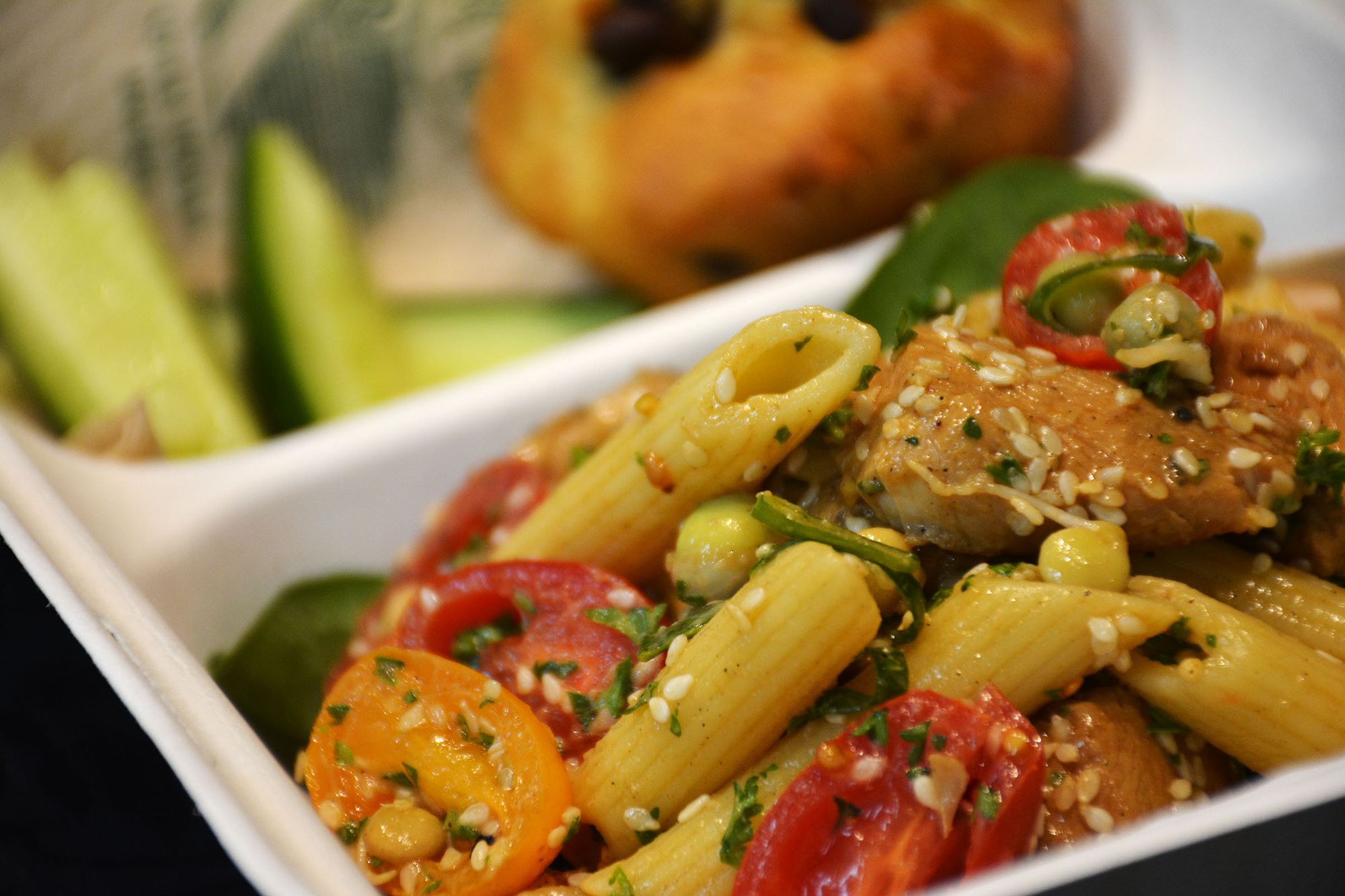 How does it work?
Menus are updated each fortnight, kai is delivered to school each day
To cater for different health and nutritional needs, we offer a variety of kai options, including vegetarian, gluten-free, and more.
Orders are taken through the school.
Our Team
Our team is chef Geoff Welham and co-ordinator Weenie Takao, supported by staff at Te Rūnanga O Ngāti Rārua.
About Ka Ora Ka Ako
Ka Ora Ka Ako is a Ministry of Education programme to deliver healthy and nutritious school lunches to schools. In Te Tauihu, Te Rūnanga O Ngāti Rārua has been selected as one of the preferred suppliers.
Te Rūnanga O Ngāti Rārua Pou Hononga Koren Grason says the programme benefits akonga, whānau and kaiako both in the short term and the long term.
"By providing healthy kai we give tamariki the chance to concentrate on their learning, not their puku. We support any whānau who might need assistance, and kaiako can work with students who are ready to learn.
"Long term that leads to better educational outcomes leading to better opportunities for the future - and that means we are all better off."
Current menu
Updated 27 January
Week 1 : Wednesday 2nd February
Main; Ham, carrot and cheese sandwich with lettuce and mayo.
Snack; Vegetable sticks with hummus
Bite; Granola bites
Thursday 3 February
Main; Tuna Pasta Salad
Snack; Yoghurt pottle
Bite; Popcorn
Friday 4 February
Main; Honey soy chicken drumstick on slaw
Snack; Anzac Cookie
Bite; Victory Scroggin
Week 2 : Tuesday 8 February
Main;  Pita pizza pocket
Snack; Bran and apple muffin
Bite; Pretzels
Wednesday 9 February
Main; Asian chicken noodle salad
Snack; Cheese and crackers
Bite; Cassava chips
Thursday 10 February
Main; Pulled pork and  slaw bap
Snack; Bliss balls
Bite; popcorn
Friday 11 February
Main; sweet potato and corn fritters
Snack; Yogurt pottle
Bite; Victory Scroggin