Kotahitanga mō te Taiao update
Here is the latest update from the Kotahitanga mō te Taiao Alliance pānui.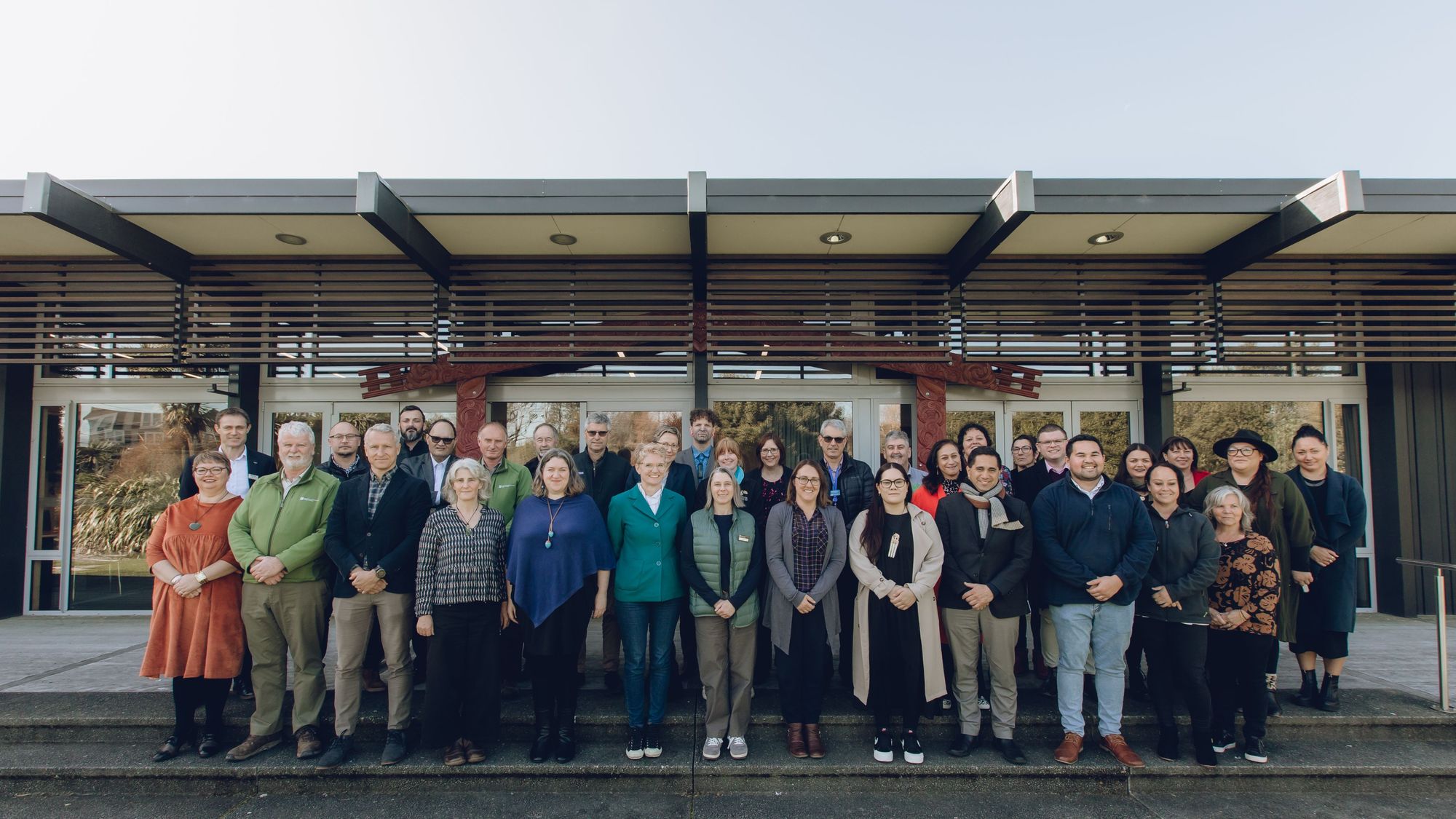 Partners approve priority projects to develop into  Operational Plan
A sunny day in August was a good day for Kotahitanga mō te Taiao, with 45 people from partner organisations attending a Governance hui hosted by Rangitāne o Wairau at Ūkaipō in Blenheim and approving the development of priority projects into an Operational Plan.

Programme Lead Debs Martin took partners through the priority projects developed through the Restoration By Design process since the inaugural hui in Westport in August 2022. The process involved 45 people, six workstreams and 22 full day workshops.

These projects represent a package of the most important work identified by the workstream teams for the region, and the connections between them mean that they need to be progressed as a package rather than as individual projects.

"We had to get to the core of the challenges, which meant putting a lot of thinking into unpacking the deep drivers of the problems, and into the opportunities that exist out there," said Debs. "The 2019 Kotahitanga mō te Taiao Strategy is very ambitious, which meant we needed to go big, and we will need to address issues like financing, capacity, resourcing and sustainability to make this happen at scale."

Debs said that the package she presented includes both long and short term projects which can be bought together into one operational plan.

"We want our partners to see themselves and their mahi/work in this plan. It's for all of the community.  We want to bring everyone along with us and make sure those connections are strong between projects, people and nature as we make a step change for the future wellbeing of nature and people."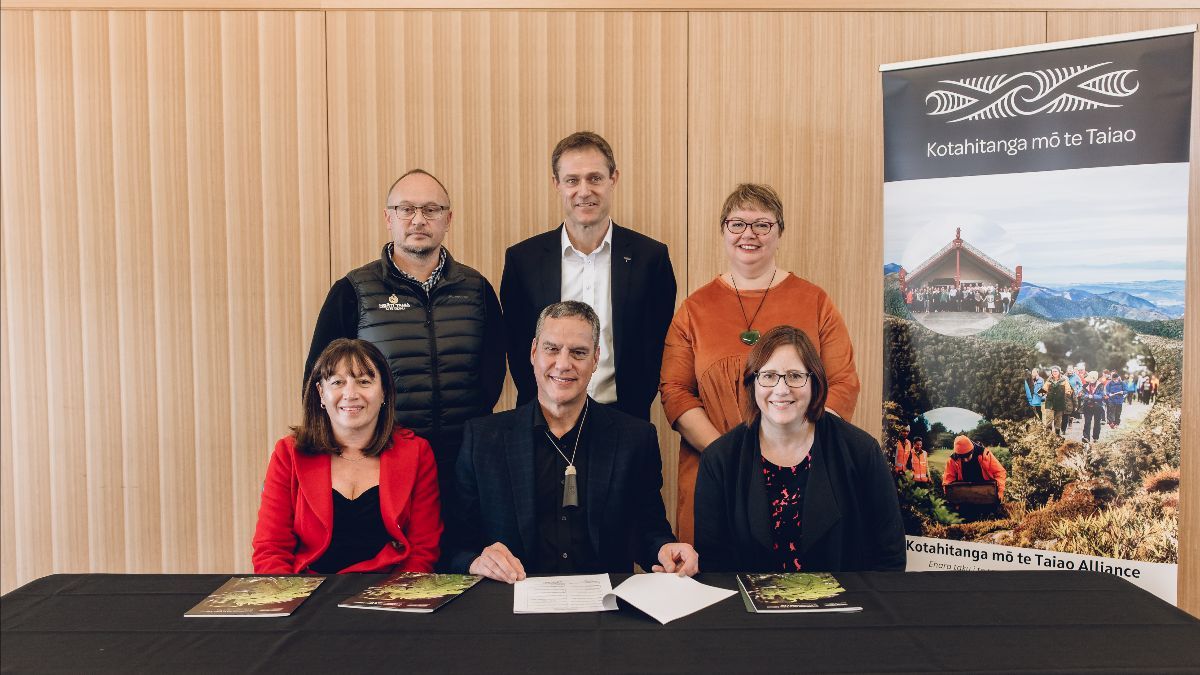 New partners strengthen bold environmental vision
The Kotahitanga mō te Taiao Alliance gained three new signatories to its MOU at the meeting on 23 August.

Representatives from Te Rūnanga o Toa Rangatira (Ngāti Toa)­, Ministry for the Environment – Manatū Mō Te Taiao (MFE) and Fisheries New Zealand – Tini a Tangaroa, signed the MOU, adding to the eight iwi which, along with the Department of Conservation – Te Papa Atawhai, and five Councils across the top of the South Island and Buller/Kawatiri which are already partners.

Kotahitanga mō te Taiao Alliance Co-chair Hemi Sundgren says the growing partnership with Iwi "provides further opportunity for collaborative efforts with our communities at place...being able to better inform and create impact, share expertise, and co-create solutions."

The Kotahitanga mō te Taiao Alliance Co-Chairs Hemi Sundgren and Rob Smith (Acting) and Abbie Reynolds, Country Director, The Nature Conservancy Aotearoa New Zealand also signed a new MOU on the day to continue the partnership established in 2020.

Abbie said that the partnership with Kotahitanga mō te Taiao is an inspiring example of what can be achieved through collaboration and alignment of vision.

"TNC Aotearoa NZ has a bold ambition for conservation in Aotearoa New Zealand, and being part of the Kotahitanga mō te Taiao Alliance allows us to draw from our global expertise, knowledge and resources to address the environmental challenges the region faces. We're delighted to continue to support this partnership and its work."

Read the Marlborough Express story here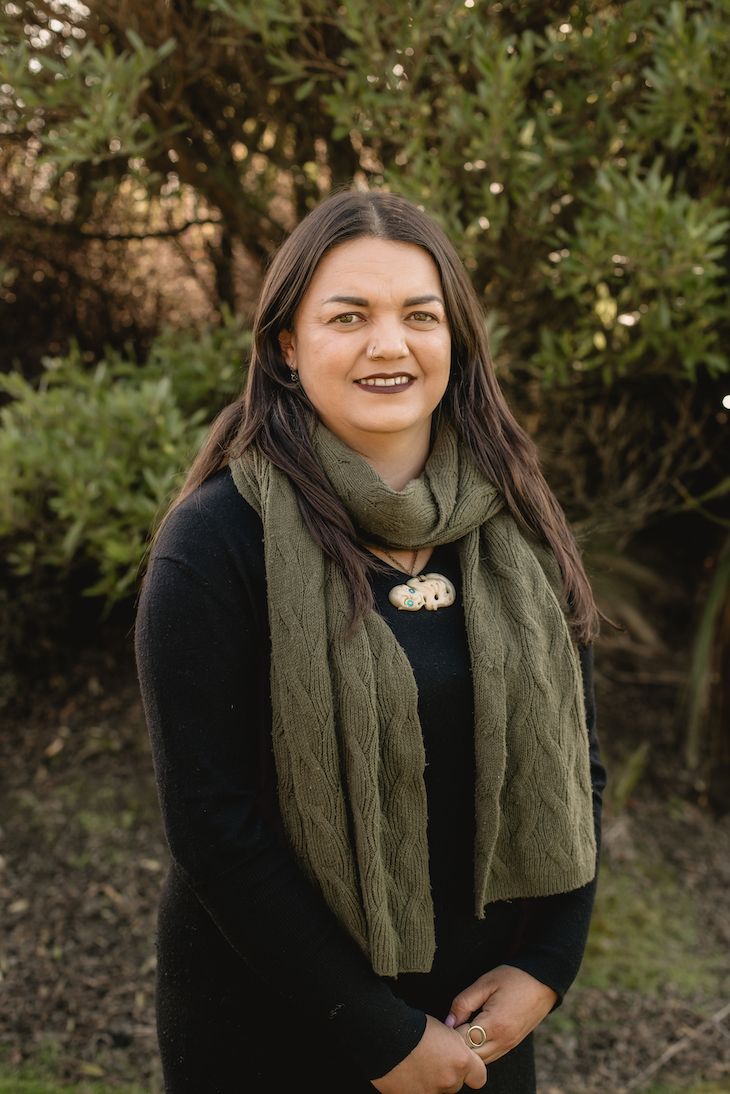 Welcome to our new Te Ao Māori Adviser
The  Kotahitanga mō te Taiao Alliance and The Nature Conservancy Aotearoa New Zealand welcomes new Te Ao Māori Adviser Aneika Young to the team, with her first day at work spent at the Governance Hui at Ūkaipo on 23 August.

We will be interviewing Aneika and sharing more about her background and what she brings to the role in a future newsletter.
---
About the newsletter

While our project teams have their different social media and websites that share with their audiences close to home our Alliance ePānui gives us the chance to share all the good news with our partners and their readers and audiences, aiding our goal of landscape-scale environmental impact, ki uta ki tai!
Mauri ora.
About the Kotahitanga mō te Taiao Alliance
Formed in 2017 by iwi and councils located at the top of the South Island and the Department of Conservation, and global partner and our global supporter, The Nature Conservancy, the Kotahitanga mō te Taiao Alliance collaborates on work to help people and nature thrive.
Te Rūnanga o Ngāti Rārua is a member of the Alliance and also has representatives at governance and project team level on Project Mahitahi.
Learn more about the Kotahitanga mō te Taiao Alliance
Subscribe to the Kotahitanga mō te Taiao Alliance newsletter
Kotahitanga mō te Taiao update